Machine upgrades (SmyUpgrades): lastest technologies within everyone's reach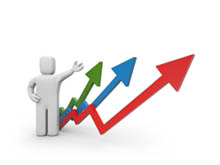 SMI designs, develops and manufactures hi-tech packaging machines and complete bottling lines chiefly intended to supplying the food & beverage sector; thanks to a continuous R & D activity, SMI products are constantly innovated through the introduction to the market of ever-more efficient, performing and environment-friendly models and versions so as to provide end users with a machine range updated to the latest developments. 
 
In addition to new-manufactured models, also machines already installed at customers' facilities can be equipped with latest technologies and applications through a set of upgrade solutions implemented by qualified service engineers of SMI after-sales service; that option allows to progressively enhance SMI machines' efficiency and flexibility all along their life cycle.

In these pages you can find a broad portfolio of updating solutions for SMI machines and select the upgrade proposal that better suits your specific needs: higher efficiency, cost reduction, energy saving, new processes, format changeovers, etc.