ZF010120 - Replacement of the belt plate with a long-life roller plate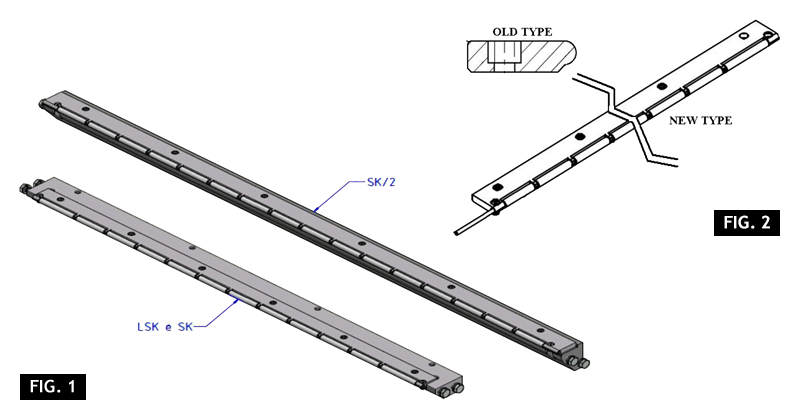 This upgrade consists in the replacement of the belt plate with a new 'long-life' roller plate.
The original system featured a complex-shaped plate on which the belt slid. The new solution replaces this dead plate with a roller plate, which reduces friction and consequent over-heating.
The rollers are made of friction-resistant material, thus avoiding friction with the belt and with the fixing pin, in order to avoid the pin deformation and reduce the belts wear.
Minimium requirements:
This solution is possible on LSK and SK machines, single and double lane, series 8000 and series PC.
Benefits
- the rollers are made of friction-resistant material, thus avoiding friction with the pin, which would be subject to deformation over time
- the new roller plate reduces the belt over-heating