ZF010041 - Mold bottom group and driving cam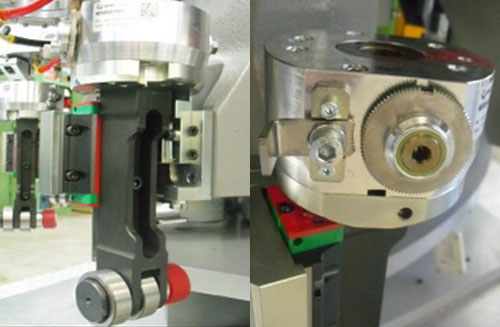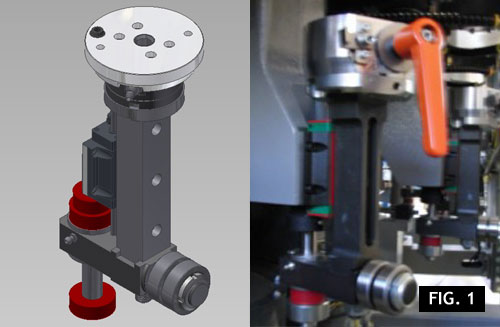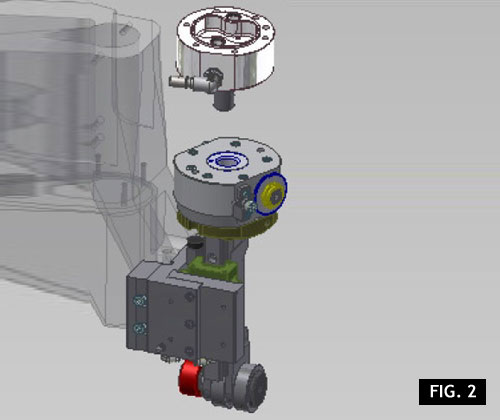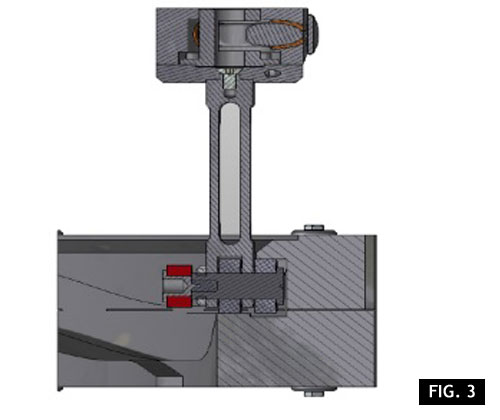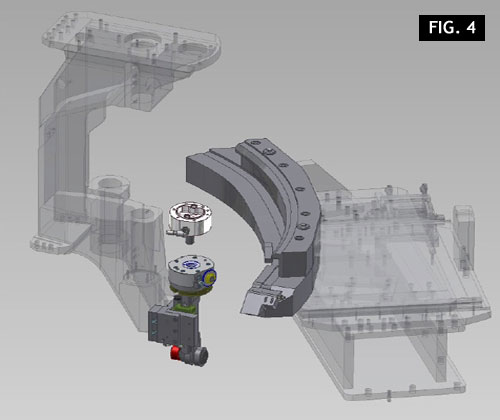 Suitable for the following machine series:

Contacts:
Angelo Zambelli

This upgrade is a new technical solution, developed for improving the performance of SMIFORM blow-molders of the second and third series, thanks to a fully revised design of the mold locking and handling group, as indicated in the below pictures.
Thanks to the new solution, the system structure is radically modified. In particular, the bearing is in line with the mold bottom centre, thus eliminating almost all mechanical torsion from the sliding table; as a consequence, the sliding table can operate in an optimal condition, thus minimizing the need of maintenance intervention (see above picture).
The new application also optimized the synchronization between the mold opening/closing movement and the mold bottom ascent/descent, thus improving the blow-molder performance and ensuring longer life of the components.
There is another important application concerning the mold bottom support group: the new locking system features a mechanical version instead of the pneumatic one, thus ensuring a more reliable, precise performance.
The introduction of the locking bolt, the presence of the toothed gear and the possibility to lock the mold bottom by means of a wrench make the junction of the mold bottom to the mold easier, by minimizing the mechanical lash and by making the mold centering easier during the changeover operations.
This is a time-saving innovation in machines needing frequent changeover operations.
The new system also offers esthetic advantages for the final product, thanks to the reduction of the junction lines between the mold bottom and the mold; moreover, it ensures a longer life of all mechanical components of the group, of the molds and of the mold bottom.
The reduction of the mechanical lash brings huge maintenance benefits, by eliminating the pneumatic components from the locking group and by reducing the spacer weight, with a consequent reduction in friction. (See pictures)
The supply will include all necessary equipment for modifying the mold bottom supports and the mold bottoms of each format, as well as a new, optimized cam, with a profile developed according to the latest technologies, in cooperation with specialized university institutes.
The aim of such study was the reduction of shocks and components wear & tear as far as possible.
IMPORTANT NOTE: this upgrade includes the a.m. systems and the modification of one format; for additional formats, make a specific request
Minimum requirements:
• From the series equipped with pneumatic system and following versions.
Benefits
- More precise movements;
- Components longer life and reduced maintenance costs;
- Better junction lines between mold bottom and mold;
- Simplified changeover thanks to reduced times of mold bottom centering.