ZF010020 - Knife group with belt for LSK series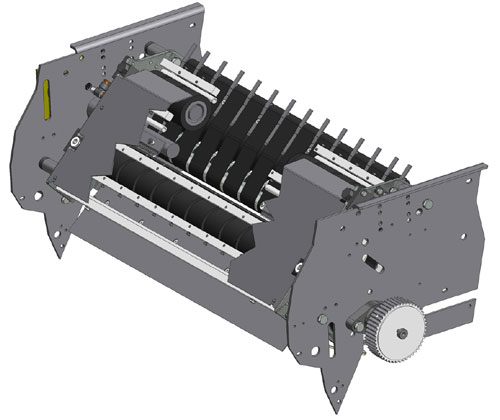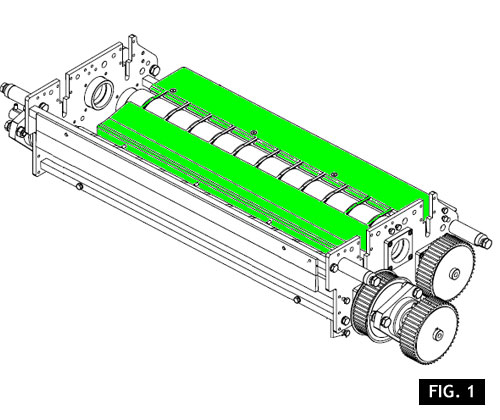 Suitable for the following machine series:
lsk
Contacts:
Angelo Zambelli

The upgrade consists in the replacement of the entire cutting unit.
This is part of a series of new solutions studied by SMI in order to upgrade to the latest version all the machines already installed on site.
This new group is different from the previous version mainly for the addition of a belt set, in order to guide the film while coming out from the knife group.
This modification grants a smooth transfer of the film and avoids possible folds on the film during the delivery under the product; also the centering of the film has been improved, thanks to the belt instead of the plate that does not keep the plastic as the rubber tape (green parts, picture no.1).
The same belt makes the system more flexible both in the supply ramp and in film quality: the elimination of the metallic plate reduces the incidence of the electrostatic energy during the exit from the cutting group towards the wrapper section. The mobile transportation prevents any tears due to the static resistance of the film on the plate.
According to a maintenance cost saving policy and easy spare parts finding, the group has been completely revised by eliminating the transmission with motor-gearbox in favor of a belt-pulley system.
The new cutting group features new materials and new superficial treatments, in order to prevent attacks from corrosive agents, such as rust. Some surface treatments also increase the machine hygienic level, by making the cleaning operations easier.
If not specified, this offer does not include installation and commissioning of the group.
Minimum requirements:
Machine database to be provided, in order to allow the software upgrade without losing the formats customization.
Benefits
- Increased reliability of the film transferring;
- Maintenance cost saving.