ZF010121 - Modification of the cardboard feeding belt by a new belt by INTRALOX on LWP machines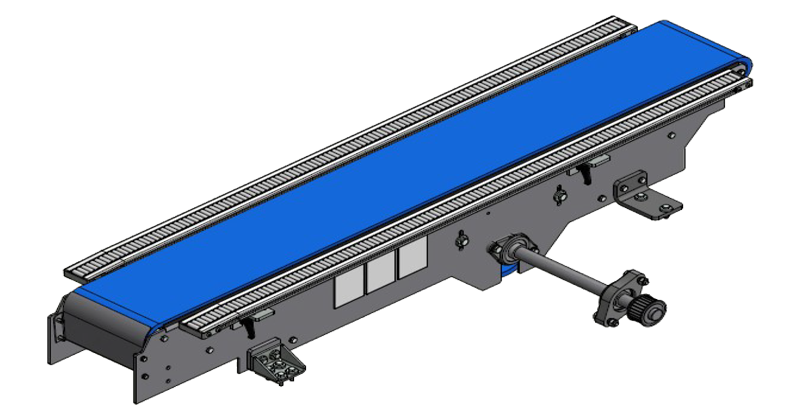 Suitable for the following machine series:
lwp
Contacts:
Angelo Zambelli

This upgrade consists in replacing the feeding belt in LWP machines by an Intralox® belt.
In the original system, the cardboard feeding belt consisted in a 2-ply conveyor belt driven by rubber rollers: due to the position and to the risk of obstacles or residual glue, we decided to upgrade the LWP series, by adopting the same model as in WP machines.
The difference mainly concerns the drive transmission (ensured by pinions) and the rubber chain instead of a belt.
Minimum requirements:
This solution can be applied to LWP machines
Benefits
- Longer lifespan of the new belt
- No problem even in case of residual glue on the rubber chain
- No risk for the new chain to slide on the driving pinions